Main content starts here, tab to start navigating
About Us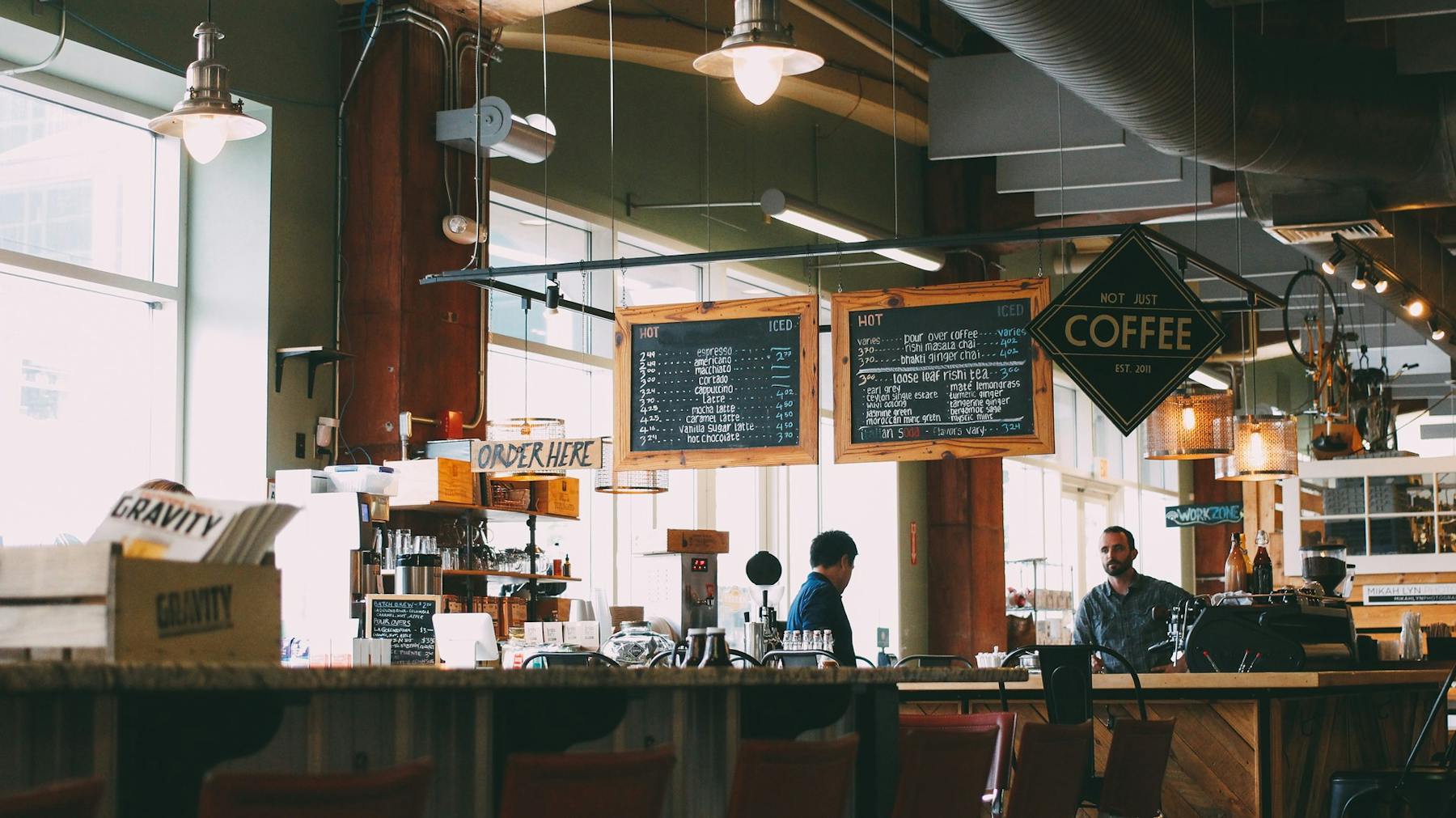 River Rocks is La Crosse, Wisconsin's premier specialty coffee house. Complement a great cup of coffee from our roaster at Steep & Brew with some of our delicious bakery items made by our pastry chef. And when it comes time for lunch or an afternoon snack, dine with us for homemade soup and sandwiches prepared by our friends at The Waterfront Restaurant and Tavern.
Our Beans
We use only the finest coffee beans roasted form Steep & Brew out of Madison, WI. Our coffee beans are roasted to order and are received within 48 hours of roasting.
Breakfast blend is served every day, along with our rotating signature roast and flavor. We also offer our coffee beans (whole bean or ground) in half lb. and full lb. bags for you to enjoy in the comfort of your own home.
Signature Roasts
Costa Rican, Kenya AA, Machu Picchu, Vienna Roast, Guatemalan, Colombian, Peru Dark, Dark Sumatran, Dark Kona, French Roast
Our Flavors
Butterscotch Toffee, Crafty Caramel, Hazelnut, Icing on the Cake, Irish Cream, Maple Walnut, Oatmeal Cookie, Pecan Pie, Vanilla Almond